December 2017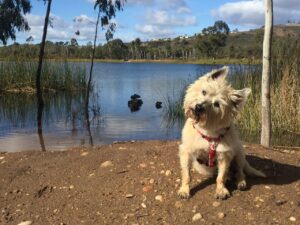 "Nedra has been a lifesaver this past year. Jack, my 12 year old Cairn Terrier, was diagnosed with a brain tumor in October 2016. She gave me endless advice, worked on Jack and always helped me with natural ways to help him to get through the drugs, side effects, radiation and anesthesia. I am happy to report a year later, he is doing great and I honestly think all of Nedra's advice was exactly what he needed to get through a rough year. Thank you Nedra for helping my boy!"
– Dawn
---
December 2017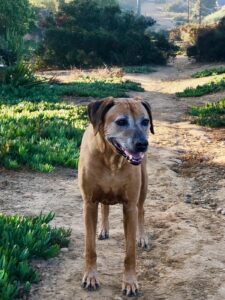 "I can't thank you enough for all you have done for Zimmy. Every time you work with him I see huge improvements in his movement and energy. As he approaches his 12th birthday, I'm so thankful you are in our life. He adores you and loves his sessions w you!!! Thank you for taking care of our baby"
– Anni
---
January 2017
"Connecting humans and animals via clear, concise communication is just one of the many gifts Nedra offers! When I had not informed my horse that I needed to be absent from our healing practice for awhile, I returned to the barn after several weeks to his pinned ears, snapping at me, and his seemingly uncooperative behavior. I could not figure out what had happened and this only made my energy more electric around him. Nedra facilitated a 'forgiveness' session, which allowed me to release the sadness, guilt and tension I was holding, that, in turn, allowed my horse to relax into his typically easygoing demeanor! This, in addition to her stimulating his acupressure points were vital interventions in restoring balance to our relationship! Nedra is the real deal in healing with animals!!"
– Susan Crimmins
---
January 2017
"With regard to my aggressive cat, Nedra gave me a menu of coping mechanisms: a change in food, holistic supplements, more exercise, use of pressure points to sooth, and use of reiki on him and me. The key, to me, seems to be to "acknowledge" and pay more attention to him. Also to talk to him more and explain what I'm doing, how long I'll be gone, etc. The aggression is not completely resolved but has abated, and I seem better able to manage it by responding to warning signs before they escalate. I'm really happy with the progress we have made."
– Stephanie Sides
---
December 2016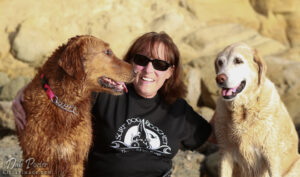 "Nedra has been helping me and my dogs for the last several years. She is always accessible whether by phone, text or in person. She takes a vested interest in the health of her clients and makes many holistic recommendations. When one of my dogs had cancer surgery, she wanted to lay in her favorite place… under the porch. When Nedra came to do a reiki treatment for her, she wouldn't come out. So Nedra crawled under the porch to do the treatment! When someone cares that much about your pets, it's the best gift you can receive. I highly recommend Nedra for you and your pets."
– Judy Fridono
---
October 2016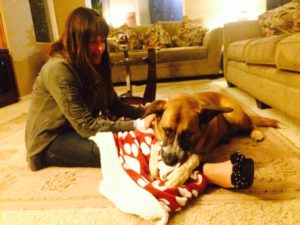 "Nedra helped us even before we met in person! When Laica was bitten by a rattlesnake, my reiki practitioner referred me to you. I desperately contacted you for any help you could provide, and you sent your positive thoughts and energy through a remote reiki session for Laica while she was fighting for her life at the vet. Once she was out of the hospital, we invited you into our home for her first reiki session; she immediately loved you.
We both know she has a special personality and is very selective on who may pet her and where, but she felt at peace with you. Though there were areas, due to the snake bite, she wouldn't allow you to touch, the progress she has made along your side has tremendously shown. At each session, Laica gives in to your love and calming energy, so the progress she has made is undeniable.
Thank you for your calming presence. I honestly feel that we have not only gained a reiki practitioner for Laica but also a friend in our lives! At the end of each session, both of us are left with a tranquil mind. Thank you."
– Diana & Laica
---
September 2016
"I can't thank you enough for everything you have done for Zumi!!! You are truly amazing. Zumi had a limp (from jumping off a wall) that would not go away. We had tried everything it seemed and nothing completely resolved the issue. So I was so glad to run into you and learn about how you could help. Not only did you help the inflammation subside but you also helped with her upset tummy from all the pain meds. I also really appreciated learning some things that I could do for her at home. This combination worked miracles. Zumi is now limp, pain and medicine free!!! She is definitely back to being her crazy wonderful self again.
Thank you so much."
– Carey
---
June 2015
"My business partner saw Nedra's car on the freeway and called her on my behalf since she knew how much we'd been struggling with our two Great Danes, Lucy and Mollie. Lucy has cancer and Mollie has a neurological disorder, so we've been to numerous vets and tried many modalities. From the start, the dogs absolutely loved Nedra! Her calm and loving demeanor creates trust among all creatures. She has significantly reduced both dogs' pain and discomfort. She has an amazing intuitive sense and often tells me about issues that the dogs are having before any vet diagnosis. This helps me take care of the dogs' medical needs from a proactive perspective rather than reactive. Lucy has long outlived the vet prognosis and I attribute much of this to Nedra. I've come to trust Nedra as an advisor with all of the dogs' health issues and depend on her to help me navigate the vet world. She gives me peace of mind."
– Linda
---
August 2014
"I took my dog Klyde (who is a English black Lab) to several typical western vets prior to meeting Nedra. I spent thousands of dollars trying to solve my dogs unique chest congestion problem. I just about tried everything that I found potentially useful while researching online. I would try new things out every so often, given enough time in between to see if something was helping, bottom-line nothing worked. I was just about to loose hope.
One day, I just happen to be parked next to Nedra's car while running errands. I have known about acupressure for people but I have never thought of the use for my dog. I called her up the same day telling myself I would give it a shot. I spoke with Nedra on the phone about everything that I had tried and was currently trying in order to make Klyde less congested. Let me tell you I gave her quite an ear full but Nedra being such a kind spirit just listened to everything I had to say, then she gave me her insight and told when I could meet with her next. So I met with her within the next few days to have her look at Klyde and give her opinion as to what might be going on with him. She took her time with Klyde, although he warmed up to her right away. She carefully watched Klyde's reaction as she worked on him, making mental note of what points worked. She then guided me on what points to use for him and how often. While I was practicing where the points were she answered every single one of my many questions. She told me what types of foods to add to his diet as well as the foods to be avoided all together while giving me substantial reasoning of the benefits of following such a particular regime. Nedra even took the time to go through his vet records to see if there was anything she happened to miss when she worked physically with him. She went home and typed up a personal four page how-to which included photos of each of the several points giving reference to the benefits as well. In addition, a written meal plan was created so that I wouldn't get confused or overwhelmed. She checked back in the following sunday and every sunday following. Nedra has a deep sense of connection with the unique work she does with animals; I for one saw it while she worked with Klyde.
Today, Klyde is doing so much better, he has reduced his coughing to a very minimum state and I am still working with him. I know given more time he will continue to get better and better. It wrenched my heart to hear klyde cough prior meeting with Nedra but now after treatment he has seen significant improvement he hardly makes a peep and when he does i know he is on his way to a full recovery. So in that case, I cant thank you enough Nedra for all the time you spent with him, researching, checking-in, etc… I am truly grateful to have met you and had you work with Klyde. I would recommend Nedra for any creature, She does in fact work miracles."
– Brooke
---
May 2014
"Nedra has worked her magic on me many times, helping me heal from emotional as well physical trauma. Her extensive knowledge of the body's systems, her astute sensitivity to energy and her profound ability to tune into a person's needs is consistent and unusual. Because of my many sessions with her, not only have I been healed, I have come to know myself better and I have developed a greater appreciation for the subtle and powerful science of energy medicine."
– Debra Saum, Author and Artist
---
March 2014
"Nedra has worked on my horse Remington numerous times for not only general health, but to help him recovery from a fractured splint injury. She never fails to know exactly what he needs and the moment her healing hands touch him, he drops his head, closes his eyes and relaxes into a state of receptivity and letting go. I always notice an immediate and positive difference in my horse as well as a lasting effect. I sincerely believe that because of Nedra, my horse is not only healthier, but happier. I highly recommend Reiki For All Creatures."
– Debra Saum, Animal Communicator and Animal Artist
---
October 2013
"Nedra has done an extraordinary job with my horse Cody. His temperament has shifted and he is so much more content these days. He has a treatment every other week. I am amazed at his transformation! She also works on me as well. Huge shifts have happened in my life too. I am much more content, like Cody. I have another horse, Slim, who will start his treatments in Nov….and Sam, my Aussie, gets his "treat" as well. Words cannot express the enormous gratitude I have for Nedra, her sensitivity & her gift of healing. She has done a remarkable job with me, Cody, Slim & Sam."
– Ryan
---
August 2013
"Nedra has been working on a very special little client since the beginning of 2013. His name is Billy and he is an African Pygmy Goat. Billy is 15 years old and has developed arthritis with it particularly affecting one of his front legs. With regular veterinary care he has been doing well on medication to ease the discomfort but will always have the arthritis and a limp. I had been searching for additional supportive care and pain control to accompany the treatment Billy was receiving.
Nedra was currently offering her services for other animals I was involved with so our discussion began about Billy and Nedra offered her services for him as well. The first few sessions Billy was a bit unsure of what was going on. This type of hands on touch and the energy flow was new to him, and you could see when Billy became unsure of what he was experiencing by his physical response of wanting to move away. Nedra would give Billy the time and space he needed to become accustom to the feeling and she would let him tell her when he was ready for more.
It didn't take long for Billy to begin to relax and enjoy the hands on and energy flow. Billy now stands still for the sessions and even points with his nose to areas he wants treated, or will move his body into Nedra's hands to indicate an area he wants worked on. These sessions with Nedra have also led to Billy being more comfortable with other hands on treatment he receives to compliment his care. Billy had always enjoyed being social with all his human friends but since he has been receiving the Reiki sessions with Nedra, Billy has grown to really love to be touched and scratched so much more."
– Susanna V
---
August 2013
"Nedra Abramson is a wonderful, caring, and thoughtful practitioner. She came to my home and worked on my dog, Sweetie, who had just had a seizure. We had been to the vet and they were not sure of the cause. Her energy was amazing – you could see how my pup just relaxed as she worked on her. Nedra followed the visit with a very extensive list of points so I could practice the procedures on Sweetie and also, her follow up visits and emails were very reassuring! If any problem arises in the future I would not hesitate to call her."
– Jan
---
May 2013
"In January 2013, I met Nedra at a run/walk event held at theDel Mar Fair Grounds. When I came by her booth I found out she was a Reiki specialist that drew me in to learn more about her work. My mother also practices healing work with people. I was automatically curious to find out more. I was in the process of finding someone in this field of work who I could connect with as well as my pets in the comfort of our home environment where they felt safe. It has been hard to keep them all happy and healthy when there is only so much time during the day. One of my cats and my dog are 16 and 13 now and they have been having some health issues. Before I met Nedra, they were sluggish and having a hard time with different environmental factors affecting their behavior and overall stability. Since she has been coming to my house once a week they have been upbeat and all around healthier. Not only does Nedra have a wonderful energy around all my pets, she is really intuitive and experienced about what animals need and is constantly looking to improve her knowledge and ability to help her clients find the right doctors and professions in the San Diego area when needed. I am always contacting her when I need advice about my pets and she is very passionate about helping in any way she can! Seriously, I wish all doctors performed in the same manner so we would constantly be gaining knowledge and growth in regards to our health! I would recommend Nedra Abramson to all my family and friends! Words don't describe how much help her work and energy has been during very rough times with my pets. To this day, she continues to visit my home once a week to work with all my pets and we look forward to her visits! Thank you for taking time to read this message about a wonderful person who is truly awesome at what she does!"
– Stacy
---
April 2013
"Nedra came highly recommended by a trusted friend, so even though I was a little nervous, I decided to give Reiki a try. I am a 43 year old single mom and I am at a crossroads in my life and was having a hard time making decisions about my living situation, my career, my spiritual growth, and how to go about improving these areas. At my first session, I was met by a very sweet and caring person who exuded love and genuine concern for my dilimeas. Nedra told me that she sensed that my mind had a lot of " chatter " going on, and that she could clear some of that energy so that I could think clearer and be better able to open up to the Universal gifts there for the asking for all of us. A few days after that session I realized that the burning pressure that resided permanently in my chest, the feeling similar to an elephant on fire sitting inside my chest, was gone. All gone. It was something that had become such a part of me, I didn't even know it didn't belong there. A month later, shows no signs of returning. My mind is quieter and I have been able to focus on many different areas to improve my life, most importantly, I am now able to meditate without much interference from errant thoughts.
I have since had a second session with Nedra, and my chest remains clear, and my confidence in myself has improved so I am able to accomplish many more tasks in a day as I am able focus. But also, by clearing that negative energy I can feel the connection to the universe I had been missing, and know that I can have the life that I want and can now get to work to make it happen.
But the most amazing thing that Nedra has done for me is the help she gave to a friend of mine who was in a very dark place when she met Nedra. A pupil of Nedra's had occasion to meet this friend and recognized that she was suffering and in pain, and wanted to help her. The two of them, put their energy together and helped my friend find the light- literally, and she now has the peace and love she so deserves.
I have also taken my 21 year old daughter who has been struggling with how to go about making her life's choices for the past few years. Her session was a week ago, today she is signed up to begin summer classes at a local Jr. college. She says she feels lighter. I know exactly what she means! Thank you Nedra! We intend to see Nedra regularly to help keep us on the right track and to clear that negative energy so that we can keep our minds and hearts open – something we are able to do as Nedra's compensation is very reasonable so that anyone can have access to her gifts. She is genuine, compassionate, gentle and accessible and makes time for my questions or to still a fear. From time to time has even sent me positive energy via my cell phone and once, even across state lines. Thank you Nedra."
– Michelle
---
April 2013
"My first seesion of Reiki was with Nedra, and I'm so glad it was with her. She has this beautiful glow about her that makes you feel comfortable. I have been suffering with some stagnant energy for a long time, and the first time I saw Nedra she was able to release alot of it. I have then had 4 sessions. I always go in to her with a very heavy feeling and EVERY time I leave I feel such a sense of relief and peace. She's also taken the time to massage some of the kinks I've had in my back. She shows me pressure points to go home with that will help me in between sessions. I just really love Nedra all the way around and would reccomend her to anyone that is interested in healing."
– Laura
---
March 2013
"I was privileged to meet Nedra for a reiki session my girlfriend surprised me with. I had no expectations because I was unfamiliar with what reiki even was. To my surprise, the sensations I experienced during my treatment were almost indescribable… powerful, electric, intense, profound. I felt like I had tapped into a world I didn't even know existed, and i am truly grateful for the experience. Since then, I have seen Nedra a handful of times, as well as my my husband and several girlfriends. We all have such respect and gratitude for Nedra; she has an amazing presence, a humble demeanor and a sincere desire to help and heal. I have a beautiful son with special needs that has numerous health challenges and is non-verbal. Nedra has been working with my son and has literally opened up my eyes to seeing him in a whole new light. Connor sees Nedra often, and this journey we have started on has made such a difference in my life as the mother of a special-needs child. Nedra has guided me to see and appreciate what the word "special" that has always been attached to my son truly means and I'm learning to see the genuine beauty and unique gifts he possesses as we walk the path of recovery, hope and healing. What a blessing she has been to me, my son, my family and my circle of friends. I believe that with a healer like Nedra, reiki is currently an untapped source of healing energy that holds the potential to bring light into the lives of so many "special-needs" children and their families. What a gift!"
– Kelley
---
February 2013
"I was looking for someone to do Reiki on one of my dogs. I met Nedra and was immediately impressed. The first thing she did was to start showing me points so that I could work on my dog! After our initial meeting (where I talked with her and some other Reiki professionals at a dog fair), we set an appt for her to come work on my dog Nadador. It was wonderful watching her work and Nadador really took to the Reiki and acupressure. Soon he was out cold, dreaming and getting the benefits of the work. Then Nedra went on to do work on my other two dogs and me. Nedra patiently went over all the points to use on each dog. Then followed up with an email with her suggestions and an attachment of all the points, directions and even pictures. I would, and have, recommended Nedra to anyone looking for Reiki or Accupressure. Thank you Nedra!!!"
– Jan
---
January 2013
"I found Nedra after my 10-yr old cat went into congestive heart failure and was diagnosed with severe heart disease (HCM). Although she was put on meds, I wanted to see if there was anything else I could do to help prolong her life. My cat can be a finicky little girl, but she allowed Nedra to work both Reiki and Acupressure on her and went into a state of tranquility that I've never witnessed. I noticed immediately that her breathing became more relaxed and her overall health improved. My cat really enjoys her treatments with Nedra and the results are incredible. She has a gift and cares enormously about her patients. I am truly thankful for her knowledge, kindness and the difference she has made in my cat's life."
– Cindy
---
October 2012
"Our bull terrier Walker developed severe allergies when he was eight years old. We spent three years and thousands of dollars trying to treat his allergies, and poor Walker had problems swallowing, breathing, and keeping food down during that time. Several months ago we met Nedra. Nedra performed acupressure on Walker, and we immediately noticed positive changes in his breathing and overall health. Walker now sees Nedra once a week for acupressure. As a result, we have been able to dramatically reduce his medications. Although it's been a hot, pollen-filled summer, Walker breathes much more easily, and his allergies appear to have improved dramatically. When we returned to our vet for a checkup, he couldn't believe the progress we made in treating Walker's allergies. I would recommend Nedra to anyone who has a pet with allergies or other health issues. Her work will make a difference in the health of your pet."
– Susan Fox
---
July 2012
"Nedra has worked on several of the horses in my program. I have seen great transformations from her acupressure work. One of the senior horses was very apprehensive the first time she went in the stall but quickly relaxed as she worked on points to help his digestive system and aches from arthritis. A week later she returned to do some more work and that horse approached her seeking her help. Nedra's knowledge of all the different points and has helped several of our horses with ailments such as arthritis, navicular, eye issues, skin hives, and digestion issues. It is common to see each horse licking and chewing as Nedra works on points that release good energy. One of our horses was having trouble with his jaw and throat and when Nedra went in his stall to work on him he lined himself up for her to work on a specific point that would help his throat and he immediately started yawning huge yawns which is a great sign of release. It was abundantly clear that she helped him be more comfortable and relaxed."
– Alicia Roe
---
July 2012
"Nedra has worked on my horse Romeo with outstanding results! She is kind, patient and has a true gift for healing. I have witnessed her with other horses…all of whom relax in her presence and visibly enjoy her ability to create a positive healing experience. Her sessions are good for not only the horses she works on, but also their people! She explains what she is doing, gives useful tips and helps horse owners better understand how they can use energy to improve their horses' mental, emotional and physical lives."
– Debra Saum | Animal Artist, Author and Animal Communicator
---
June 2012
"I would highly recommend Nedra for her reiki work on animals and people. I've observed huge changes after a reiki session. One in particular was when my dog, Ricochet had just finished a 6 week therapy dog session with active duty military suffering with PTSD. These guys are extremely stressed, depressed, and anxious, and Ricochet took on many of their emotions. I noticed a change in her sensitivity to things like pop noises, and anxiety. After Nedra did the reiki treatment to clear out the negative stuff, she was back to normal. It's very reassuring to know a reiki treatment can help after an intense therapy dog session."
– Judy Fridono
---
December 2011
"Nedra first started working on my sweet, elderly sheltie when he started having complications after being diagnosed with Cushing's disease. From the moment that she started working on him, he seemed to relax into her touch and really enjoy it. Normally he would move away from being touched because of his skin sensitivity but with Nedra, he welcomed her energy and healing. Nedra has not only helped him with his chronic health issues but she also helped my dog to heal from an emergency surgery earlier this year. The recovery was very traumatic and Nedra was by his side helping him to understand what was happening to him as well as giving him added strength to heal. I am truly impressed with how caring and loving Nedra is with animals and I am thankful that she is in my dogs life."
– Robin Cohen
---
June 2011
"Nedra has been a huge help in calming down my dog Barney. As a former shelter dog, Barney was very high strung and anxious. I wanted to help him calm down and relax, so I thought acupressure would be a natural way to tackle his anxiety. After a few acupressure sessions with Nedra, I saw a big change in his demeanor. He was much calmer, not as anxious and a much more balanced dog. I would highly recommend acupressure with Nedra for anyone who has an anxious dog. She is very knowledgeable, compassionate and has a gentle way with animals."
– Julie Watkins
---
February 2011
"At 6 months old, my cat Milo was diagnosed with HCM after he had an echo-cardiograph. We were told it was very severe, and his life expectancy was to be 2-3 years. We were told to retest him when he turned 1 year old.
I knew Nedra Abramson practiced Reiki, so I had invited her over for several sessions with Milo. I was interested in her energy that she could give to him and also wanted to know what she felt when she met with him. From the first time Nedra had a session with Milo she expressed that she felt he had "heat". She really was very calm with Milo and expressed that he seemed to have healthy energy and good heat. I was conflicted because of the results of his test; however, Nedra was always consistent in her sessions with Milo.
We brought Milo to a cardiologist for his exam 6 months later. Much to our surprise and complete delight, the doctor informed us that Milo was in fact a healthy cat with absolutely no heart condition. Perhaps a misread in the initial diagnosis.
I firmly believe that Nedra knew that from her sessions with Milo. She is very competent in her work and is very calming in her demeanor. I would recommend to everyone that they allow their animals to meet Nedra. She is a true animal lover and gives such love and positive energy to all the animals she encounters."
– Margo and Chris Caskey [Click here to see a picture of healthy Milo!]
---
May 2009
"Two years ago I had my first Reiki treatment, from Nedra. Going into it I had some reservations as to whether it would work or not, at the time I was suffering from prostate cancer. The first treatment was unbelievable. I had more energy than I knew what to do with .I have received about fifteen treatments since then. I have recieved different levels of Reiki. All of the treatments have boosted my energy levels and relieved stress. Each treatment has surpassed my expectations. I will continue to receive Reiki treatments. I would highly recommend to anyone to try Reiki. "
– Michael Kelley, Patient
---
April 2009
"I'll never forget when Nedra gave me a tour of the Helen Woodward Animal Center. Her love for and connection to animals was remarkable; thus, it does not surprise me that she advocates 'Reiki for all creatures'. Nedra is gifted, caring, and has the heart of a healer. I am grateful that she is one of the Masters I was so privileged to train."
– Carol Wilson, Ph.D., CHES, RMT
---
March 2009
"My Reiki sessions with Nedra are a highlight of my week. Nedra always intuitively knows just what to do and I leave feeling balanced, rejuvenated and glowing. She brings a stillness that allows much healing. Nedra also does Reiki on my cat, Cooper, and accurately tunes into his emotions. She easily bonded with him and Cooper loves to be around her. When he was ill and could not sit still I watched as she transformed his state from agitation to one of peace. Cooper and I both thank you, Nedra."
– Brenda Haines, Holistic Health Practitioner and Reiki Master
---
March 2009
"…a rejuvenating and relaxing experience. My usual back discomfort disappeared, and I had a lot of energy. I felt so good, and I am looking forward to my next treatment."
– Sandy, Reiki For All Creatures Patient